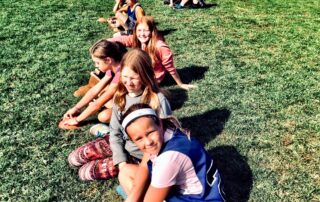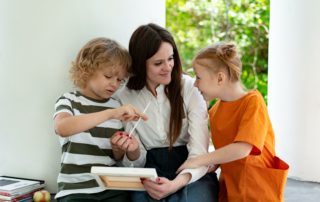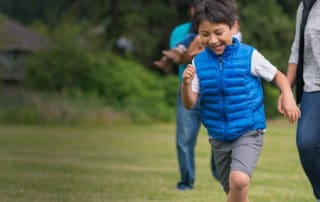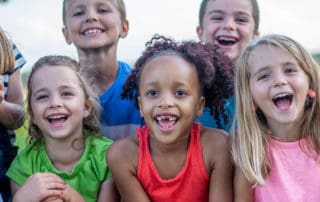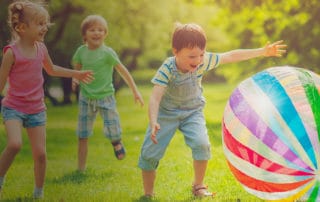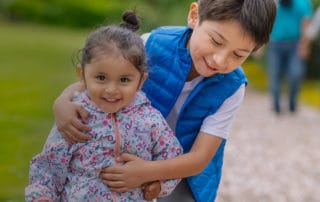 How We Can Help
Anderson Therapy Services has been providing client-centred and innovative services for over 23 years. Our team provides assessment, treatment and consultative services in-clinic, in-school, at work, at home, in remote areas, and through our secure online videoconferencing platform.
We collaborate with caregivers / parents, teachers, and other community member to optimize an individual's success.
Our specialized team includes Speech Language Pathologists, Communicative Disorders Assistants, Occupational Therapists, Occupational Therapy Assistants, Behaviour Therapists, Art Therapists, Pediatric Physiotherapists, Psychoeducational Associates, and Psychometrists.
We Provide Online Therapy Services
For your viewing pleasure, the following is a sample session to show how Speech-Language Therapy works online. After a free download and a few clicks, we are able to engage with the client (and families as needed) and target their speech-language goals using a variety of materials including, presentations, images, web sites, and most importantly face-to-face! Feel free to reach out to one of our Speech-Language Pathologists to learn more about how we can provide online therapy from the safety and comfort of your home.
Why Choose Anderson Therapy Services
When you choose Anderson Therapy Services you choose a team of clinicians who work together to help you achieve your communication goals. Our practice is centred upon the belief that, "Communication is the Human Link". Your ability to understand and clearly express your thoughts and ideas is the foundation for interacting with the world around you.
We believe in a collaborative approach to providing caring, innovative, and creative therapy services for people of all ages and places, including locally, across Canada, and internationally. We build upon your strengths and create an individualized treatment plan. Our proven approach is far from one-size fits all.
We believe in working in partnership with clients' families, caregivers, friends, and community agencies to help each individual achieve functional outcomes.
Are Difficulties Holding You Back?
Let us know how we can help.
The clinicians at Anderson Therapy Services will try their best to work with your schedule and offer you therapy services at your convenience. To learn more about our services, contact us at (289) 238-8598 or at info@andersontherapy.ca
Anderson Therapy Services is constantly seeking new
talent
. For more information on our current vacancies, please visit our
careers
page.