Meet Our Team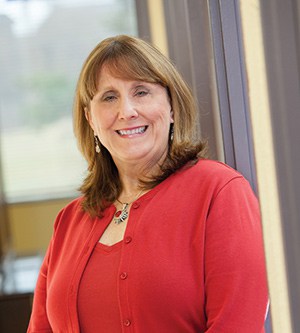 Deborah Anderson
Speech-Language Pathologist
SLP(C)-CCC, Reg. CASLPO
Deborah has devoted her professional career and personal life to helping others, and this passion comes out in her role as clinical director/owner of Anderson Therapy Services (ATS) – a private practice with a social conscience. Deborah completed her Master's degree in Speech-Language Pathology at Central Michigan University (in Mount Pleasant, Michigan) and holds a Bachelor's degree in Linguistics from the University of Western Ontario (in London, ON).
Before opening Anderson Therapy Services, Deborah worked with children and adults at Chedoke-McMaster Hospitals. It was within these roles that Deborah understood her true calling of providing innovative and customized services to meet the individual needs of the client and decided to open ATS in 1995 to help a wider range of clientele. Her passion for bringing speech-language pathology services to remote areas led her to the pioneering work of developing service through Telepractice in the Northwest Territories, Nunavut, Northern Ontario, and Quebec.
When Deborah is not working in our clinic or providing services to remote areas of Canada, she enjoys volunteering as an S-LP with Operation Smile. Through this organization, she has worked with amazing people from the United States, Russia, the Philippines, Ethiopia, Morocco, Haiti (U.S. Navy Hospital Ship), and Egypt (just to name a few!). These experiences have led to a strong interest in providing culturally sensitive speech-language services to children, adults, and professionals. Deborah's primary passion within the field involves developing innovative service delivery models for under-serviced areas around the world, medical-legal assessments and providing accent reduction training. She is constantly working with her team at ATS and other professionals from across the world to develop new and innovative therapy techniques to support the ever-changing needs of our population.
Deborah leads a compassionate, caring, and innovative allied-health team at Anderson Therapy Services.
Click below the various disciplines to learn about our team members and the services they provide.
Are Difficulties Holding You Back?
Let us know how we can help.
The clinicians at Anderson Therapy Services will try their best to work with your schedule and offer you therapy services at your convenience. To learn more about our services, contact us at (289) 238-8598 or at info@andersontherapy.ca